Ford Model T in Australia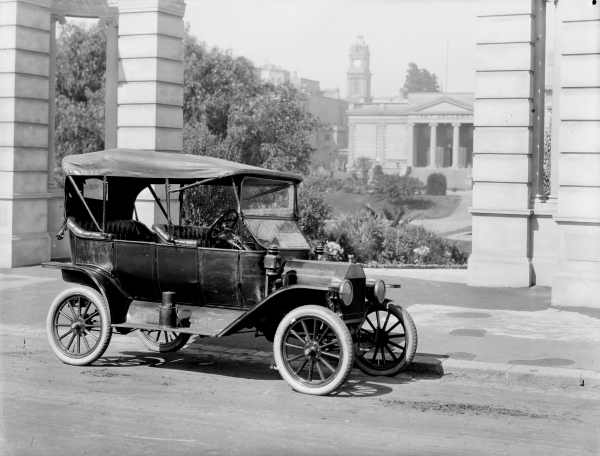 On March 31, 1925, Ford announced that Geelong, was to be the Australian headquarters. The first Australian-built Ford was a Model T that came off an improvised production line in a disused Geelong woolstore in June 1925, while work started on a factory in the nearby suburb of Norlane. In 1928 the factory switched to the Model A and was followed by the Ford V8 in 1932.
In 1934 the company released the world's first coupe utility. The inventor was Ford engineer Lewis Bandt. During the Depression, banks would not extend credit to farmers to purchase passenger cars- in the belief they were unnecessary luxuries. However, they would lend money for the purchase of "working" vehicles. The coupe utility fulfilled the need of farmers to have a workhorse which could also be used "to take the wife to church on Sunday and to the market on Monday".
In 1956 the company bought a large tract of land in the northern Melbourne suburb of Broadmeadows, and in July 1961 announced that the new Melbourne factory would become the company headquarters.
Mitch Taylor
New South Wales, Australia