Ford Model T Transmission and Drive Train
The Model T was a rear-wheel drive vehicle. Its transmission was a planetary gear type billed as "three speed". In today's terms it would be considered a two-speed, because one of the three speeds was reverse.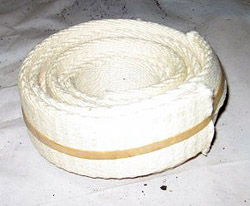 The Model T's transmission was controlled with three foot pedals and a lever that was mounted to the road side of the driver's seat. The throttle was controlled with a lever on the steering wheel. The left pedal was used to engage the gear. With the handbrake in either the mid position or fully forward and the pedal pressed and held forward the car entered low gear. When held in an intermediate position the car was in neutral, a state that could also be achieved by pulling the floor-mounted lever to an upright position. If the lever was pushed forward and the driver took his foot off the left pedal, the Model T entered high gear, but only when the handbrake lever was fully forward. The car could thus cruise without the driver having to press any of the pedals. There was no separate clutch pedal.
The middle pedal was used to engage reverse gear, and the right pedal operated the transmission brake. The floor lever also controlled the parking brake, which was activated by pulling the lever all the way back. This doubled as an emergency brake.
Although it was uncommon, the drive bands could fall out of adjustment, allowing the car to creep, particularly when cold, adding another hazard to attempting to start the car: a person cranking the engine could be forced backward while still holding the crank as the car crept forward, although it was nominally in neutral. As the car utilized a wet clutch, this condition could also occur in cold weather, where the thickened oil prevents the clutch discs from slipping freely. Power reached the differential through a single universal joint attached to a torque tube which drove the rear axle; some models (typically trucks, but available for cars as well) could be equipped with an optional two-speed Ruckstell rear axle shifted by a floor-mounted lever which provided an underdrive gear for easier hill climbing. All gears were vanadium steel running in an oil bath.
Mitch Taylor
New South Wales, Australia