The Ford Model T, In the Beginning…
Henry Ford began building the Model T in his Piquette factory on October 6, 1908 as a 1909 model. Workers from all over the world wanted to work for Ford because of the good pay. Workers could even save their money for a Model T of their own. The price of the Model T dropped over the years, making it even easier to buy.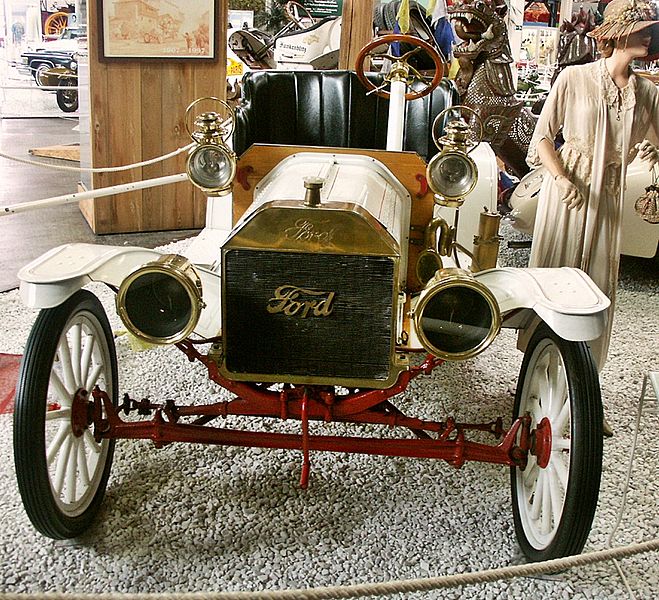 Work began at one end of the assembly line, starting with an empty chassis. From there, the chassis moved slowly down the assembly line. Workers on the assembly line added parts to the chassis. Before long, a new Model T rolled off the other end of the line. Different body styles were available, even a truck, or Model TT. At first, the only color available was black. Black paint was used because it was cheaper than other paints and Ford was obsessed with increasing profit. As car paint got better over the years, Ford began offering other colors. The time it took a chassis to become a finished car was over twelve hours when the first Model T's were built. By the time the last Model T came off of the line, Ford had so many auto plants it was making one car every 40 seconds!
Even though the Model T sold for little money, Ford used the best materials he could buy to make his car. Most roads in the Model T's day were dirt, gravel or even mud. That meant the Model T had to be very strong, and it was. The wheels and tires were very tall and skinny so that they could sink into mud roads and not get stuck. It was also very simple.
Mitch Taylor
New South Wales, Australia