Wingham Rotary Town and Country Expo + Show n Shine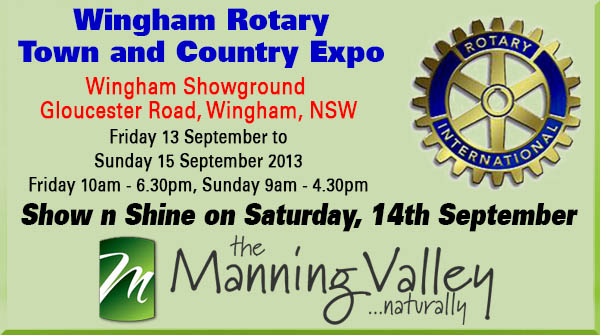 This annual events returns this year over three big days! Wingham Rotary Town and Country Expo covers everything that's good about the town and country lifestyle from craft, recreation, health, livestock, finance, solar, books, food and wine, DIY, lifestyle, leisure, fashion, home and garden, outdoors and much more.
There will be a full music program including five local bands plus a great range of exhibits and other attractions for young and old
Family friendly event includes live music, fashion, leisure, food and classic car show.
Concludes on the Sunday with a Ute Muster.
This is a major fundraiser for The Rotary Club of Wingham. 'A day where the town meets the country.'
Mitch Taylor
New South Wales, Australia