Cars built before 1919 are classed as veteran cars and later models as vintage cars. Today, four main clubs exist to support the preservation and restoration of these cars: The Model T Ford Club International, the Model T Ford Club of America and the combined clubs of Australia.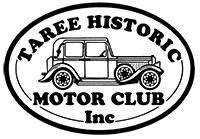 With many chapters of clubs around the world, the Model T Ford Club of Victoria has a membership with a considerable number of uniquely Australian cars. (Australia produced its own car bodies and therefore many differences occurred between the Australian bodied tourers and the US/Canadian cars). In the UK, the Model T Ford Register of Great Britain celebrated its 50th anniversary in 2010.
Many steel Model T parts are still manufactured today, and even fiberglass replicas of their distinctive bodies are produced, which are popular for T-bucket style hot rods (as immortalized in the Jan and Dean surf music song "Bucket T," which was later recorded by The Who).
In 2008, there was an around Australia trip organised by various members of the NSW portion of the Combined model T clubs of Australia. Along the trip the members of the club met the likes of Malcolm Douglas and others. The trip lasted just over 6 months, all of this time the members ate, drank and slept in their cars that they had modified for the trip. They left Sydney on 20th, April and made it all the way to Echuca in Victoria for the 100 year anniversary of the Model T Ford. People come from all over Australia, New Zealand and America for the trip to one major city in Australia that is held every 3 years, they stayed for a week in Echuca and participated in various activities organised by the Victoria club and eventually moved on to go home and see their families back in Sydney on the 9th, October 2008.
In The Music Man by Meredith Wilson Model T's are blamed for changes in society and the life of travelling salesmen. "Why it's the Model T Ford made the trouble, made the people/ Want to go, want to git, want to git, want to git up and go/ Seven, eight, nine, ten, twelve, fourteen, twenty-two, twenty-three miles to the county seat/ Yes Sir Yes Sir/ Who's gonna patronize a little bitty two-by-four kind of store any more?"
Mitch Taylor
New South Wales, Australia