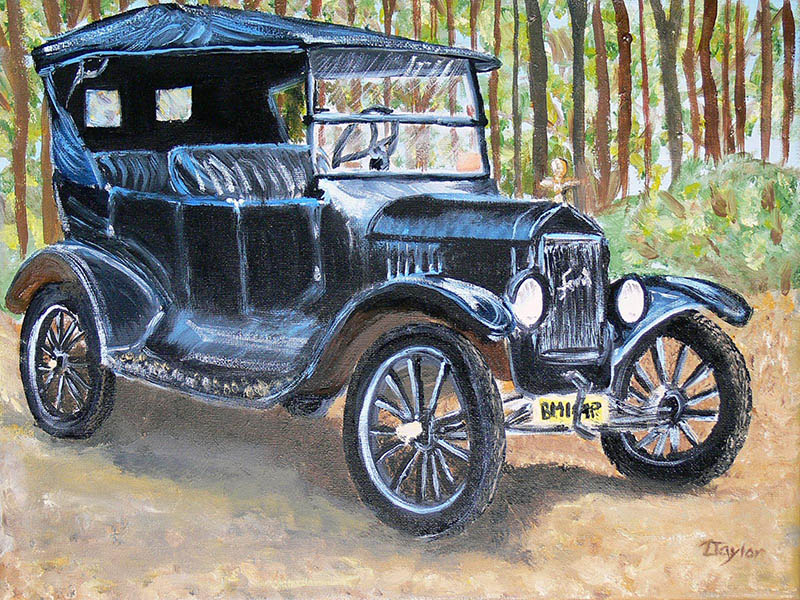 Hi, I'm Mitch, welcome to my Ford Model T website. I'm from Taree, on the Mid North Coast of New South Wales, in the heart of the Manning Valley.
I've had a passion for vintage and veteran cars ever since I was a little tacker, and I always had a dream that, some day, I might have one of my own – and in 2011, my dream came true! … Be sure to read my previous blog post about how I came to own my Model T.
I put together this site to bring together all that's great about the Ford Model T, built between 1908 and 1927. If you own a Ford Model T, want to own one, know someone who does, or just love old cars in general, then this is the site for you!
I am a member of the Taree Historic Motor Club, and I attend various club events, meetings and Show & Shine events. Please see the Taree Talk Converter (Taree Historic Motor Club Magazine) link on the home page for the Newsletter appearances of my car.
Read about the upcoming Show & Shine events or Car Shows I will be attending come along and say hi! As always, my attendance at any of these upcoming events is weather permitting.
See other fellow enthusiasts Model T's in the Enthusiasts Photo Gallery, or browse all of the photo albums.
If you own a Model T and would like to show it off in the gallery, please contact me with your photos!
Until next time, stay tuned!
Mitch Taylor
New South Wales, Australia